Dampak Positif dan Negatif Etika Informasi dalam Media Sosial: Sebuah Penelitian Kualitatif dengan Metode Studi Literatur
Abstract
Positive and Negative Impacts of Information Ethics in Social Media: A Qualitative Study with Literature Study Method - Social media is a platform that facilitates online interaction between one person and another person or group. In our digital age, where individuals have made this platform a daily necessity that aids them in carrying out, learning new things, and strengthening interpersonal ties, this media is crucial. This research demonstrates how information ethics in social media can increase people's sense of responsibility and knowledge. Everyone must use social media responsibly, and any information that has been disseminated carries risks. Information ethics regulations already have certain rules to address related issues.
Keywords
Communication; Ethics, Information; Knowledge; Social Media; Technology; Etika; Informasi; Komunikasi; Media Sosial; Teknologi; Pengetahuan.
References
T. Mutiah, I. Albar, Fitriyanto, and A.Rafiq, "Etika Komunikasi Dalam Menggunakan Media Sosial," Global Komunika, vol. 1, no. 1, pp. 14–24, 2019.
S. N. I. S. D and S. D. M. Hutabarat, "Pendampingan Penggunaan Media Sosial yang Cerdas dan Bijak Berdasarkan Undang-Undang Informasi dan Transaksi Elektronik," Diseminasi: Jurnal Pengabdian kepada Masyarakat, vol. 2, no. 1, pp. 34–46, 2020.
A. H. Utami, "Media Baru dan Anak Muda: Perubahan Bentuk Media dalam Interaksi Keluarga," Jurnal Perpustakaan Universitas Airlangga, vol. 11, no. 1, pp. 8–18, 2021, doi: 10.20473/jpua.v11i1.2021.8-18.
H. H Karunia, N. Ashri, and Irwansyah, "Fenomena Penggunaan Media Sosial: Studi Pada Teori Uses and Gratification," Jurnal Teknologi Dan Informasi Bisnis, vol. 3, no. 1, pp. 92–104, Jan. 2021, doi: 10.47233/jteksis.v3i1.187.
L. Astuti, "Kontribusi Media Sosial Terhadap Perilaku Keseharian Remaja," Jurnal Pendidikan Pembelajaran Pemberdayaan Masyarakat, vol. II, no. 2, 2020, doi: https://doi.org/10.37577/jp3m.v2i2.
A. Rafiq, "Dampak Media Sosial Terhadap Perubahan Sosial Suatu Masyarakat," Global Komunika, vol. 1, no. 1, pp. 18–29, 2020.
W. Ramdhan, Nofriadi, and Dahriansyah, "Masyarakat Bijak dalam Memanfaatkan Sosial Media di Era Society 5.0," Jurnal Pemberdayaan Sosial dan Teknologi Masyarakat, vol. 1, no. 2, pp. 159–164, 2021, [Online]. Available: http://jurnal.goretanpena.com/index.php/JPSTM
S. Hariyawan and B. J. Supeno, "Penegakkan Hukum Terhadap Tindak Pidana Ujaran Kebencian (Hate Speech)," JURISTIC, vol. 01, no. 01, pp. 41–51, 2020, [Online]. Available: https://creativecommons.org/licenses/by-sa/4.0/
F. Afriani and A. Azmi, "Penerapan Etika Komunikasi di Media Sosial: Analisis Pada Grup WhatsApps Mahasiswa PPKn Tahun Masuk 2016 Fakultas Ilmu Sosial Universitas Negeri Padang," Journal of Civic Education, vol. 3, no. 3, pp. 331–338, 2020.
P. F. Cholilah, "Etika Menggunakan Media Sosial Bagi Generasi Milenial," Jurnal Penelitian Pers dan Komunikasi Pembangunan, vol. 22, no. 1, pp. 69–78, Jun. 2018, doi: 10.46426/jp2kp.v22i1.82.
Febriansyah and N. N. Muksin, "Fenomena Media Sosial: Antara Hoax, Destruksi Demokrasi, dan Ancaman Disintegrasi Bangsa," SEBATIK, vol. 24, no. 2, pp. 193–200, 2020.
E. Y. Turnip and C. Siahaan, "Etika Berkomunikasi Dalam Era Media Digital," Intelektiva, vol. 3, no. 4, pp. 38–45, 2021.
A. Yasir, E. E. Putri, and B. Antoro, "Sosialisasi Dampak dari Teknologi Informasi dan Media Sosial," RESWARA: Jurnal Pengabdian Kepada Masyarakat, vol. 1, no. 2, pp. 147–154, Jul. 2020, doi: 10.46576/rjpkm.v1i2.591.
M. Zulkifli, W. Amniatul Wahida, and Sendi, "Dampak Teknologi Smartphone di Era Revolusi Industri 4.0 Terhadap Perilaku Siswa," Al-Nahdilah: Jurnal Pendidikan Islam, vol. 1, no. 3, pp. 201–212, 2022.
J. A. Dewantara, Sulistyarini, M. Ulfa, Warneri, and Afandi, "Pengaruh Teknologi Dalam Sikap Moralitas Dan Tanggung Jawab," Jurnal Kewarganegaraan, vol. 7, no. 1, pp. 52–58, 2023.
A. Rachmawaty, "Optimasi Media Sosial Dalam Meningkatkan Penjualan di Masa Pembatasan Sosial Berskala Besar," TEMATIK - Jurnal Teknologi Informasi Dan Komunikasi, vol. 8, no. 1, pp. 29–44, 2021, doi: https://doi.org/10.38204/tematik.v8i1.
S. Manuella and N. Perdani, "Pengaruh Tingkat Literasi Digital Terhadap Etika Penggunaan Media Sosial Instagram Pada Siswa-Siswi SMA Negeri 2 Pekanbaru," ANUVA, vol. 7, no. 2, pp. 263–274, 2023.
M. Maniah, I. S. Himawan, E. Erlangga, S. Wahyuni, D. Hamidin, A. D. Andriani, D. Meidelfi, dan Y. Khairunisa, "Etika Profesi Teknologi Informasi dan Komunikasi", Makassar: Tohar Media, 2022.
DOI:
http://dx.doi.org/10.36448/expert.v13i1.3066
Article Metrics
Abstract view : 0 times
PDF - 0 times
Refbacks
There are currently no refbacks.
EXPERT: Jurnal Manajemen Sistem Informasi dan Teknologi
Published by
Pusat Studi Teknologi Informasi, Fakultas Ilmu Komputer, Universitas Bandar Lampung
Gedung M Lt.2 Pascasarjana Universitas Bandar Lampung
Jln Zainal Abidin Pagaralam No.89 Gedong Meneng, Rajabasa, Bandar Lampung,
LAMPUNG, INDONESIA
Indexed by: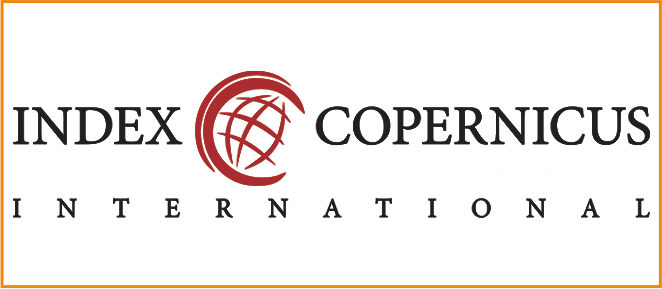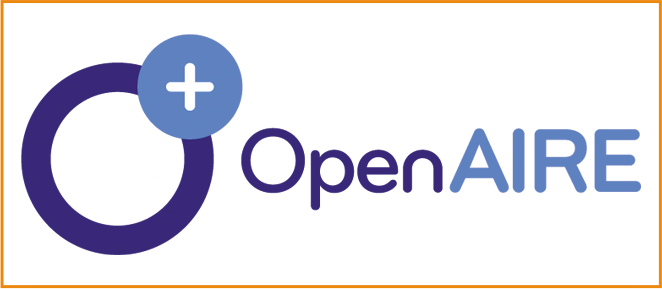 This work is licensed under a Creative Commons Attribution 4.0 International License.