Sistem Pendukung Keputusan Mengukur Pencemaran Udara di Kabupaten Pringsewu Metode K-Means
Abstract
Decision Support System for Measuring Air Pollution in Pringsewu Regency using K-Means Method - The negative impact of residual combustion of motor vehicles or carbon dioxide gas on environmental conditions is causing noise and air pollution. This study aims to measure the level of air pollution caused by the residual combustion of motorized vehicles or carbon dioxide gas. The research data is secondary data obtained from DLH (Environmental Service) data for Pringsewu Regency in 2023 by measuring emission and noise tests on each motorized vehicle and comparing them with measurements taken in 2022. The data was analyzed using the K-Means method of nine Districts in Pringsewu Regency. The results of the calculation measuring air pollution in Pringsewu Regency using the K-Means method, obtained 2 clusters of the entire data, namely: cluster A, which is an area where it is polluted while B is not polluted. The meaning of number 1 is to focus on polluted areas and 0 is an unpolluted area. The sub-districts of Sukoharjo, Adiluwih, and Banyumas are not polluted and the sub-districts of Pringsewu, Pagelaran, Pardasuka, Gadingrejo, Ambarawa, and North Pagelaran are already polluted.
Keywords
Air Pollution; DSS; K-Means; Pringsewu District; Kabupaten Pringsewu; K-Means; Pencemaran Udara; SPK.
References
D. D. C. Nugraha, Z. Naimah, M. Fahmi, and N. Setiani, "Klasterisasi Judul Buku dengan Menggunakan Metode K-Means," Semin. Nas. Apl. Teknol. Inf. Yogyakarta, vol. 21, no. 1, pp. 1907–5022, 2014.
F. Indriyani and E. Irfiani, "Clustering Data Penjualan pada Toko Perlengkapan Outdoor Menggunakan Metode K-Means," JUITA J. Inform., vol. 7, no. 2, p. 109, 2019, doi: 10.30595/juita.v7i2.5529.
M. Benri, H. Metisen, and S. Latipa, "Analisis Clustering Menggunakan Metode K-Means Dalam Pengelompokkan Penjualan Produk Pada Swalayan Fadhila," J. Media Infotama, vol. 11, no. 2, pp. 110–118, 2015, [Online]. Available: https://core.ac.uk/download/pdf/287160954.pdf
M. N. V. Waworuntu and M. Faisal Amin, "Penerapan Metode K-Means Untuk Pemetaan Calon Penerima Jamkesda," Klik - Kumpul. J. Ilmu Komput., vol. 5, no. 2, p. 190, 2018, doi: 10.20527/klik.v5i2.157.
Y. D. Darmi and A. Setiawan, "Penerapan Metode Clustering K-Means Dalam Pengelompokan Penjualan Produk," J. Media Infotama, vol. 12, no. 2, pp. 148–157, 2017, doi: 10.37676/jmi.v12i2.418.
I. Kamila, U. Khairunnisa, and M. Mustakim, "Perbandingan Algoritma K-Means dan K-Medoids untuk Pengelompokan Data Transaksi Bongkar Muat di Provinsi Riau," J. Ilm. Rekayasa dan Manaj. Sist. Inf., vol. 5, no. 1, p. 119, 2019, doi: 10.24014/rmsi.v5i1.7381.
A. L. Dewi, A. Firmansyah, E. S. Hirma, M. B. A. Briliyanto, M. N. Fitri, and R. Nooraeni, "Pengelompokkan Titik Wilayah di Provinsi Daerah Istimewa Yogyakarta Berdasarkan Kualitas Udara Menggunakan Algoritma Fuzzy C-Means," J. MSA ( Mat. dan Stat. serta Apl. ), vol. 8, no. 2, p. 99, 2020, doi: 10.24252/msa.v8i2.16745.
J. Hutagalung and F. Sonata, "Penerapan Metode K-Means Untuk Menganalisis Minat Nasabah," J. Media Inform. Budidarma, vol. 5, no. 3, p. 1187, 2021, doi: 10.30865/mib.v5i3.3113.
F. Yazid and M. Affandes, "Clustering Data Polutan Udara Kota Pekanbaru dengan Menggunakan Metode K-Means Clustering," J. CoreIT J. Has. Penelit. Ilmu Komput. dan Teknol. Inf., vol. 3, no. 2, p. 76, 2018, doi: 10.24014/coreit.v3i2.4419.
Ediyanto, N. Mara, and N. Satyahadewi, "Pengklasifikasian Karakteristik Dengan Metode K-Means Cluster Analysis," Bul. Ilm. Mat. Stat. dan Ter., vol. 02, no. 2, pp. 133–136, 2013.
Y. Primasanti and E. Indriastiningsih, "Analisis dampak pencemaran udara pt delta dunia textile terhadap kondisi masyarakat," Jiki, vol. 14, no. 1, pp. 20–29, 2021.
N. Yanti and M. Ulfah, "Aplikasi Jaringan Syaraf Tiruan Untuk Clustering Polutan Kimia Penyebab Pencemaran Udara," JTT (Jurnal Teknol. Terpadu), vol. 3, no. 2, pp. 68–74, 2015, doi: 10.32487/jtt.v3i2.82.
J. Abidin and F. Artauli Hasibuan, "Pengaruh Dampak Pencemaran Udara Terhadap Kesehatan Untuk Menambah Pemahaman Masyarakat Awam Tentang Bahaya Dari Polusi Udara," Pros. Semin. Nas. Fis. Univ. Riau IV, no. September, pp. 1–7, 2019.
N. Rachmani, "Di Kebun Bibit Bratang Surabaya Air Pollution Effect on Plant in Bratang," pp. 55–60, 1992.
A. Sugianto, "Purwarupa Sistem Pemantauan Kualitas Udara," vol. 6, no. 2, pp. 248–257, 2014.
DOI:
http://dx.doi.org/10.36448/expert.v13i1.3027
Article Metrics
Abstract view : 0 times
PDF - 0 times
Refbacks
There are currently no refbacks.
EXPERT: Jurnal Manajemen Sistem Informasi dan Teknologi
Published by
Pusat Studi Teknologi Informasi, Fakultas Ilmu Komputer, Universitas Bandar Lampung
Gedung M Lt.2 Pascasarjana Universitas Bandar Lampung
Jln Zainal Abidin Pagaralam No.89 Gedong Meneng, Rajabasa, Bandar Lampung,
LAMPUNG, INDONESIA
Indexed by: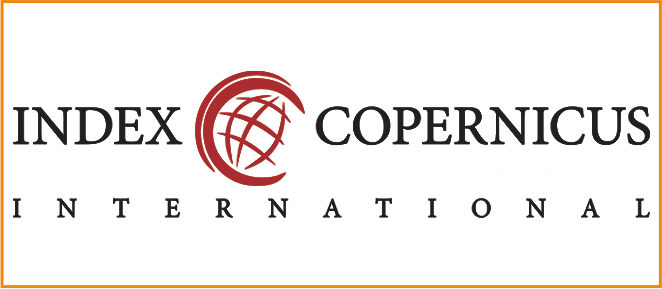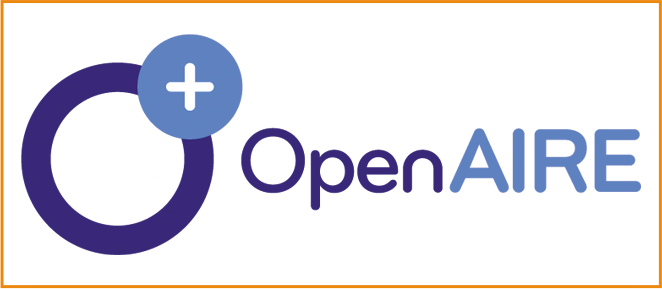 This work is licensed under a Creative Commons Attribution 4.0 International License.