Analisis Perbandingan Bahasa Pemrograman PHP Laravel dengan PHP Native pada Pengembangan Website
Abstract
To design a website, many website developers use the PHP programming language. Currently, the concept that is widely used in the development of an application is to use an object-oriented method approach or OOP. However, the design of the website is still long and requires a large amount of money if it is done from the beginning. For that, the right solution to design a website effectively and efficiently is to use a PHP framework. The purpose of this study is to analyze the comparison of a web that implements the Laravel framework with a web that implements native PHP based on lines of code, program code efficiency, speed, folder and URL structure, architecture, and web security. Each website is built using the MySQL database system, PHP7 as the native language, Laravel as the PHP framework, and Apache as the webserver.
Abstrak - Untuk merancang sebuah website banyak developer website menggunakan bahasa pemrograman PHP. Saat ini konsep yang banyak digunakan dalam pengembangan sebuah aplikasi yaitu menggunakan  pendekatan  metode berorientasi  objek  atau  OOP.  Namun perancangan website tersebut masih termasuk lama dan memakan biaya yang cukup besar apabila dilakukan dari awal. Untuk itu solusi yang tepat untuk merancang sebuah website efektif dan efisien adalah menggunakan sebuah framework PHP.  Tujuan penelitian ini bermaksud untuk menganalisis perbandingan web yang mengimplementasikan framework Laravel dengan web yang mengimplementasikan PHP native berdasarkan baris kode, efisiensi kode program, kecepatan, struktur folder dan URL, arsitektur, dan keamanan web. Masing-masing web yang dibangun menggunakan sistem basis data MySQL, PHP7 sebagai native language, Laravel sebagai framework PHP dan Apache sebagai web server.
Keywords
Laravel; PHP; Native; Comparative Analysis; Framework; Analisis Perbandingan
References
Y. Trimarsiah And M. Arafat, "Analisis dan Perancangan Website sebagai Sarana Informasi pada Lembaga Bahasa Kewirausahaan dan Komputer Akmi Baturaja," J. Ilm. Matrik, Vol. 19, No. 1, Pp. 1–10, 2017.
K. Wibowo, "Analisa Konsep Object Oriented Programming pada Bahasa Pemrograman PHP," J. Khatulistiwa Inform., Vol. 3, No. 2, Pp. 151–159, 2015.
B. Pasaribu and W. Susanti, "Sistem Informasi Pengajuan Rancangan Usulan Penelitian Menggunakan PHP Native dan Bot Telegram," J. Mhs. Apl. Teknol. Komput. Dan Inf., Vol. 3, No. 1, Pp. 29–38, 2021.
R. Y. Endra, A. Cucus, and M. A. Wulandana S, "Perancangan Aplikasi Berbasis Web pada System Aeroponik untuk Monitoring Nutrisi Menggunakan Framework CodeIgniter," Explor. J. Sist. Inf. Dan Telemat., Vol. 11, No. 1, P. 10, 2020, Doi: 10.36448/Jsit.V11i1.1453.
D. Mediana, "Rancang Bangun Aplikasi Helpdesk (A-Desk) Berbasis Web Menggunakan Framework Laravel (Studi Kasus di PDAM Surya Sembada Kota Surabaya )," J. Manaj. Inform., Vol. 8, No. 2, Pp. 75–81, 2018, [Online]. Available: http://Ejournal.Ukrida.Ac.Id/Ojs/Index.Php/Tik/Article/View/1495/1617.
D. Saputra And F. R. Aji, "Analisis Perbandingan Performa Web Service Rest Menggunakan Framework Laravel, Django dan Ruby on Rails untuk Akses Data dengan Aplikasi Mobile," J. Bangkit Indones., Vol. 7, No. 2, P. 17, 2018, Doi: 10.52771/Bangkitindonesia.V7i2.90.
R. Erinton, M. R. Negara, And D. D. Sanjoyo, "Analisis Performasi Framework CodeIgniter dan Laravel Menggunakan Web Server Apache," 2017, vol. 4, no. 3, pp. 3565–3572.
P. Simanjuntak and A. Kasnady, "Analisis Model View Controller (MVC) pada Bahasa PHP," Acad. J. - J. ISD, vol. 1, no. 2, pp. 56–66, 2016.
R. Y. Endra and D. S. Aprilita, "E-Report Berbasis Web Menggunakan Metode Model View Controller untuk Mengetahui Peningkatan Perkembangan Prestasi Anak Didik," Explor. – J. Sist. Inf. dan Telemat., vol. 9, no. 1, pp. 15–22, 2018.
DOI:
http://dx.doi.org/10.36448/expert.v11i1.2012
Article Metrics
Abstract view : 0 times
PDF - 0 times
Refbacks
There are currently no refbacks.
EXPERT: Jurnal Manajemen Sistem Informasi dan Teknologi
Published by
Pusat Studi Teknologi Informasi, Fakultas Ilmu Komputer, Universitas Bandar Lampung
Gedung M Lt.2 Pascasarjana Universitas Bandar Lampung
Jln Zainal Abidin Pagaralam No.89 Gedong Meneng, Rajabasa, Bandar Lampung,
LAMPUNG, INDONESIA
Indexed by: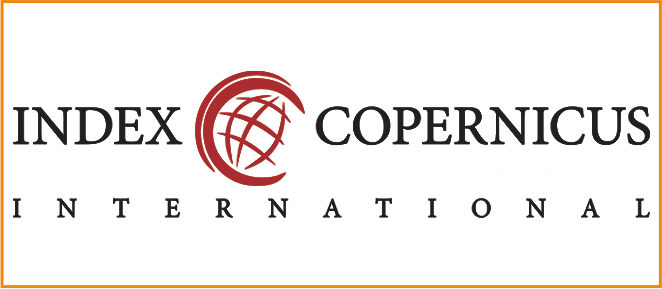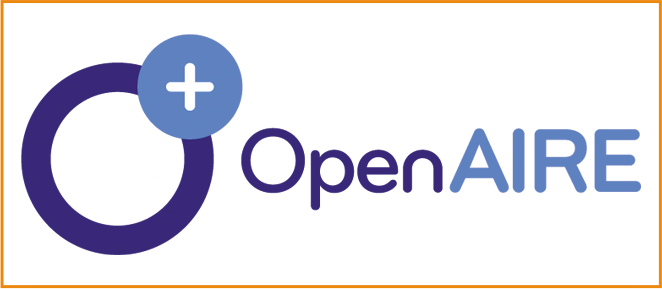 This work is licensed under a Creative Commons Attribution 4.0 International License.