Aplikasi Belajar Cepat Pengenalan Kosakata Bahasa Inggris bagi Anak Usia Dini
Abstract
In the field of education, it is currently entering a very rapid technological development. In the field of education or learning, especially early childhood learning, it is demanded to keep up with the times where the most effective way to increase interest in learning is by means of teachers who must be able to develop ideas or creativity in using more attractive learning media. Therefore, the authors made a breakthrough by designing learning applications with Android to make it easier to implement by children. To develop the application, the author uses the Life System Development method which can assist in developing the android application. The method stages are system planning, system analysis, system planning, implementation, testing and maintenance. The final result of this application is to make a quick learning application for the introduction of English vocabulary for early childhood based on Android which later can make it easier for children to understand and pronounce properly and easily.
Dalam bidang Pendidikan saat ini sudah memasuki perkembangan teknologi yang sangat pesat. Dibidang Pendidikan atau pembalajran khususnya anak usia dini pembalajaran dituntut mengikuti perkembangan jaman dimana cara paling efektif untuk meningkatkan minat belajar dengan cara guru harus bisa mengembangkan ide atau kreatifitasnya dalam menggunakan media pembelajaran yang lebih menarik. Maka dari itu penulis membuat terobosan dengan merancang aplikasi pembelajaran dengan android agar lebih mudah dipahami oleh anak-anak. Untuk pengembangan aplikaski penulis menggunakan metode System Development Life Cyde yang dapat membantu dalam pengembangan aplikasi android tersebut. Tahapan metode adalah perencanaan sistem, analisis sistem, perancangan sistem, implementasi, uji coba dan maintenance atau pemeliharaan. Hasil akhir dari aplikasi ini adalah membuat aplikasi belajar cepat pengenalan kosakata bahassa inggris bagi anak usia dini berbasis android yang nantinya dapat mempermudah anak-anak dalam mempahami dan melafalkan dengan baik dan mudah.
Keywords
Belajar Cepat; Pengenalan Kosakata; Bahasa Inggris; Anak Usia Dini
References
A. Mushlih, H. Rahimah, M. Insiyah, Muzdalifah, U. N. Ajeng, and Dkk, Analisis Kebijakan PAUD. 2018.
H. Setiawan, Ekojono, and P. P. Arhandi, "Pembuatan Aplikasi Game Edukasi Untuk Pembelajaran Transportasi Bahasa Inggris Bagi Anak Sekolah Dasar Dan Metode Fisher Yates Shuffle Dan Metoe Finite State Machine (FSM)," 2017.
G. VidiaPangestika, W. Wikusna, and A. Hermansyah, "Aplikasi Pembelajaran Bahasa Inggris Untuk Murid Sekolah Dasar Berbasis Android," vol. 3, No.3, 2017.
O. Veza, Hanafi, and Yusniah, "Perancangan Aplikasi Modul Pembelajaran Membaca Cepat Dengan Metode Satu Bulan Bisa Baca Berbasis Web Mobile," vol. 1, No.1, 2017.
Erlangga, E. and Dharmawan, Y.Y., 2017. Implemantasi Apps Teacher Kit untuk Proses Administrasi Dosen Mandiri yang Efektif, Efisien, dan Paperless. Explore: Jurnal Sistem Informasi dan Telematika (Telekomunikasi, Multimedia dan Informatika), 8(2).
W. Susanty, T. Thamrin, E. Erlangga, and A. Cucus, "Document Management System Based on Paperless," in 1st International Conference on Engineering and Technology Development (ICETD 2012) Universitas Bandar Lampung Faculty od Engineering and Faculty of Computer Science, 2012, pp. 135–138, [Online]. Available: http://artikel.ubl.ac.id/index.php/icetd/article/view /101/101.
Ni'matuzahroh and SusantiPrasetyaningrum, Observasi: Teori dan Aplikasi Dalam Psikologi. UMMPress, 2018.
Dr.Suwartono, Dasar-Dasar Metodologi Penelitian. Penerbit Andi, 2014.
Muharto and A. Ambarita, Metode Penelitian Sistem Informasi: Mengatasi Kesulitan Mahasiswa Dalam Menyusun Proposal Penelitian. Deepublish, 2016.
M. Muslihudin and Oktafianto, Analisis dan Perancangan Sistem Informasi Menggunakan Model Terstruktur dan UML. Penerbit Andi, 2016.
DOI:
http://dx.doi.org/10.36448/jmsit.v10i2.1590
Article Metrics
Abstract view : 0 times
PDF - 0 times
Refbacks
There are currently no refbacks.
EXPERT: Jurnal Manajemen Sistem Informasi dan Teknologi
Published by
Pusat Studi Teknologi Informasi, Fakultas Ilmu Komputer, Universitas Bandar Lampung
Gedung M Lt.2 Pascasarjana Universitas Bandar Lampung
Jln Zainal Abidin Pagaralam No.89 Gedong Meneng, Rajabasa, Bandar Lampung,
LAMPUNG, INDONESIA
Indexed by: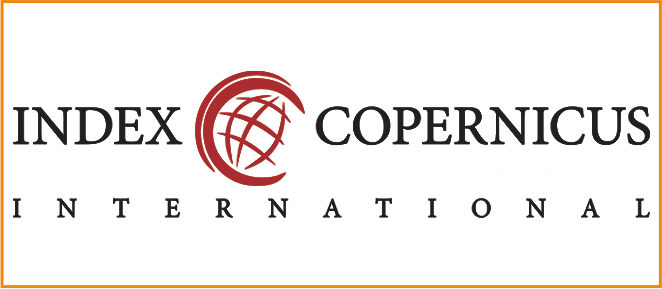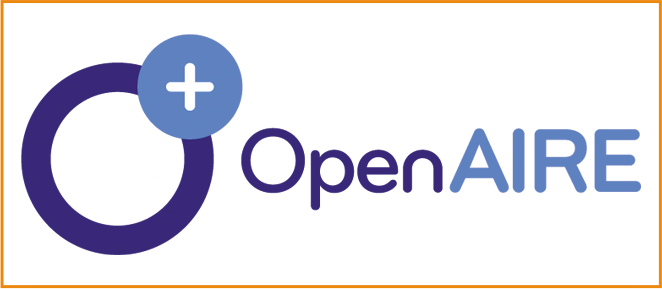 This work is licensed under a Creative Commons Attribution 4.0 International License.